Entercom Relaunches The New Star 94 in Atlanta
Rhythmic Station to Reflect the Energy of Atlanta and Deliver Feel Good Music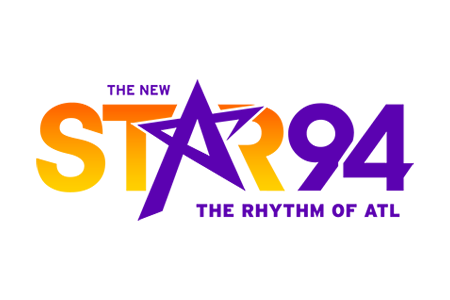 PHILADELPHIA, PA – September 17, 2020 – Entercom, a leading media and entertainment company and one of the two largest radio broadcasters in the U.S., today announced the relaunch of The New Star 94, the rhythm of Atlanta, effective immediately. The upbeat station will be home to Atlanta's largest music library, delivering a unique blend of expertly curated music from artists like Prince, Bruno Mars, Madonna, Lady Gaga, and more.
Listeners will enjoy more variety and unpredictability as part of their listening experience, including surprise moments and tunes that have been missing from ATL's airwaves.
"The New Star 94 will bring the rhythm of Atlanta to life and capture the vibe of the metro area," said Rick Caffey, Senior Vice President and Market Manager, Entercom Atlanta. "In these difficult times, radio serves as a platform to both entertain and inform. We look forward to growing the well-established Star brand into a place for our audience to feel good through top hits from their favorite artists."
Listeners can tune in to The New Star 94 (WSTR-FM) in Atlanta on air, as well as nationwide on the RADIO.COM app and website. Fans can also connect with the station on social media via Twitter, Facebook and Instagram.
CONTACT:
Jennifer Morales
Entercom
212-649-9685
[email protected]
@EntercomPR
About Entercom Communications Corp.
Entercom Communications Corp. (NYSE: ETM) is a leading audio and entertainment company engaging over 170 million consumers each month through its iconic broadcast brands, expansive digital platform, premium podcast network and live events and experiences. With presence in every major U.S. market, and accessible on every device, Entercom delivers the industry's most compelling live and on-demand content and experiences from voices and influencers its communities trust and love. The company's robust portfolio of assets and integrated solutions offer advertisers today's most engaged audiences through targeted reach, brand amplification and local activation—all at national scale. Entercom is the unrivaled leader in local radio sports and news and the #1 creator of live, original local audio content in the U.S. Learn more at www.audacyinc.wpengine.com, Facebook and Twitter (@Entercom).
###
More Press