Measure Like You Mean It
By Audacy Insights Team
Audio drives tremendous results, but you won't know that unless you have the right attribution tools at your fingertips.
You know the expression: "measure twice, cut once." It applies whether you're building a house or building a brand. All the relevant measurements need to be taken – and taken properly – before you call your project a success.
By every measure, Audio drives remarkable results at every stage of the marketing funnel. How do we know? Because we measure. You should too. Here's how: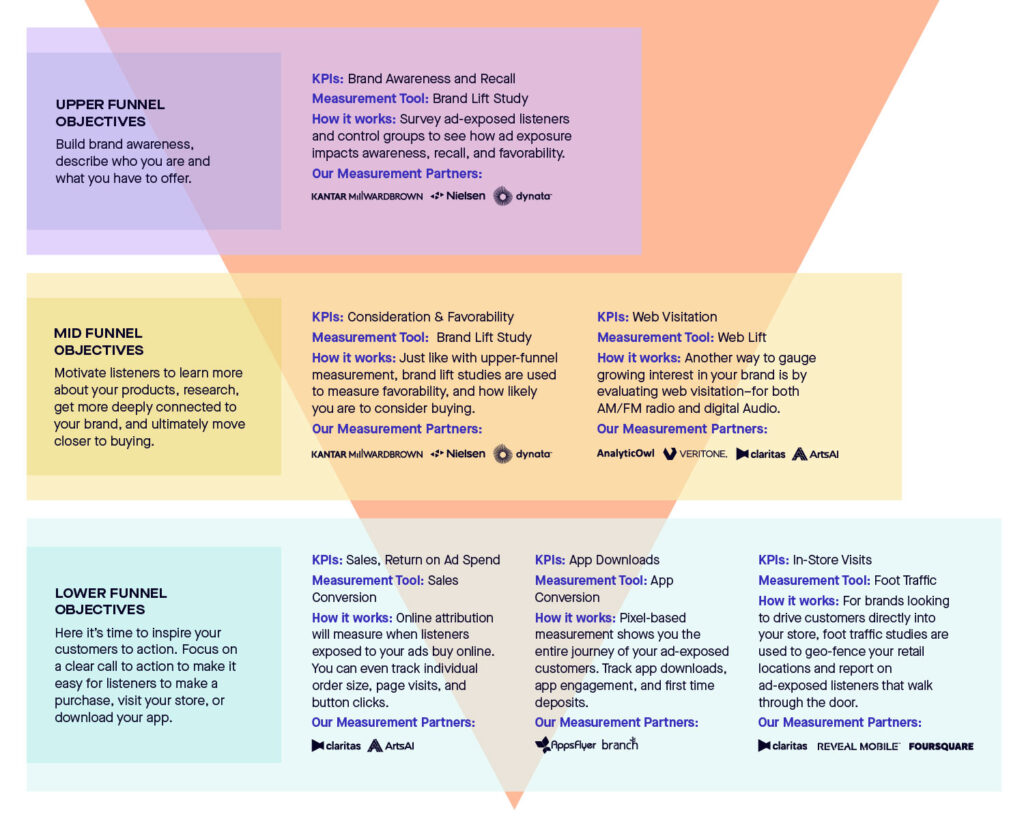 With the ability to now tie ad exposure within Audio to site conversions and sales, Audio will continue to play a critical role in our media mix when we're looking to not only drive brand awareness but also when we are looking to measure lower-funnel metrics.
Katie Mazzotta
Media Planner, Mediahub
These kinds of strategic tactics are the proven key to ace your Audio measurement.
Want to talk more about reaching your target audience?
Let´s Talk
Related Insights
Advertising Tips
The Case for Everywhere Sonic Branding 
September 27, 2023
Advertising Tips
Why a Holistic Approach to Podcasting Drives Better Brand Value
September 19, 2023
Advertising Tips
Wanna vibe with Gen Z? Audio is the way to go!
September 12, 2023